Free Yes / No Tarot Reading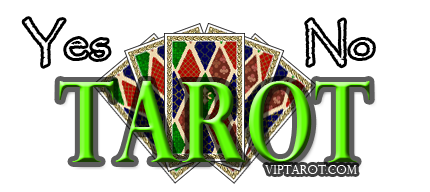 The Yes No Tarot is the perfect tarot reading for those who are seeking for a simple yet accurate answer to a yes-no question. If you have any questions to ask in mind that can be answered with a "yes or no" then this is the perfect tarot spread for you to get started. You can use this tarot card reading for free and in unlimited times you may desire but please ask only Yes / No questions for you to get the best result. Get your free "Yes No" Tarot Fortune Teller now to get a greater understanding and advice with your questions to feel at ease.
WriteMyPaperHub can do your papers on any topic and discipline you need.
Why Use This Yes/No Tarot Reading?
Getting a "Yes" or "No" Tarot, a one card Tarot Reading can be very helpful especially if you need quick advice and answer with any of your yes-no questions. This is the simplest way to get a quick reading but can give an accurate response even though it uses only a single tarot card. I guess this is the well-known tarot spread particularly for individuals seeking for a quick answer and advice to get out of a worrying situation. I use this very often as well when I need a simple yes or no predictions to get the best insight and find the perfect answer to my uncomplicated query.
Just like yes or no oracle on this site and the real tarot cards you need to concentrate and really focus on the question in your mind while you click on the cards to shuffle. You can simply ignore the form and get your answer directly by clicking the "Get the Answer" button. Is that really simple as easy as 1 2 3 right?
You can use this free "Yes" or "No" Fortune Teller or anything you want to call it unlimitedly but please just ask only simple yes-no questions that can be answered with a "Yes / No" Tarot Card Reading for you to get the perfect advice and tips to your simple questions. Hope this can help and hope you enjoy your stay.
How This Tarot Reading Made Advice Seeking Easy?
This free online Yes-No Tarot has made advice seeking easy for the troubled souls. You do not need to visit the tarot readers in person and hence there is no necessity of fixing an appointment with the reader. The only requirement is that you should have an internet connection at your home to be able to interact with this tarot reading app. It does not take much time to give you the tarot reading and most of the times the readings are almost accurate.